Companies with predictable and consistent earnings
We like to bet with companies that have a predictable stream of earnings; operating in sectors that have a tailwind behind them. The focus would be in IDENTIFYING THE NEXT BIG TREND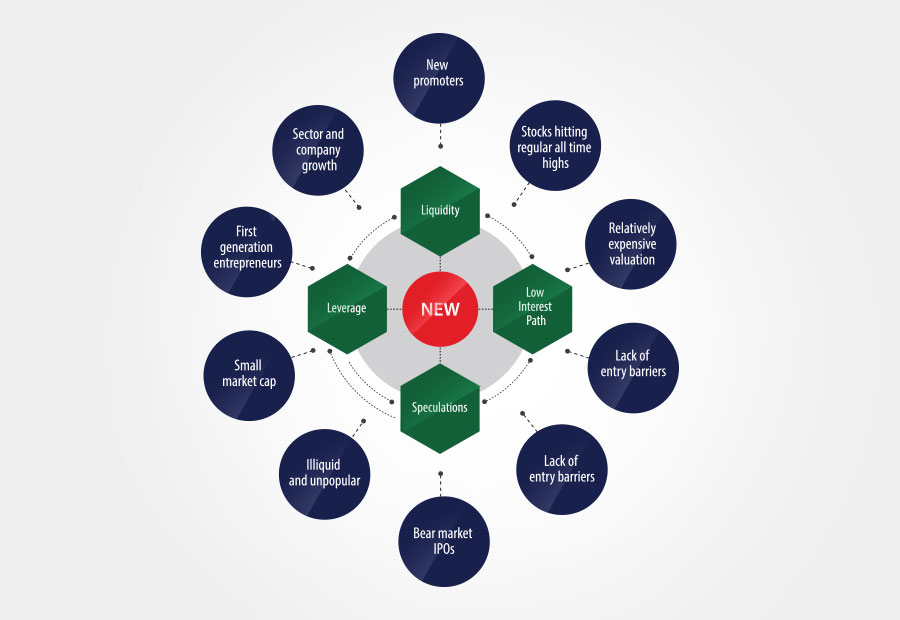 by buying companies from sectors that are expanding rather than betting in a company which is growing in isolation. We like to focus on sector leaders.
---
The business has to be scalable in terms of both value and volume growth. As an investor we should be able to assume that the entire scale of operations can be ramped up multiple times from what is presently being done. No wonder that we would not like to buy shares in a company that is selling 'remote controlled battery operated toothbrushes' or one which makes 'wipers for the spectacle'. These businesses aren't scalable !
---
A stock that grows at above average rates is like a child who comes first in class - he always gets what he wants. We focus on companies that can deliver above average earnings growth. PICKING A WINNING STOCK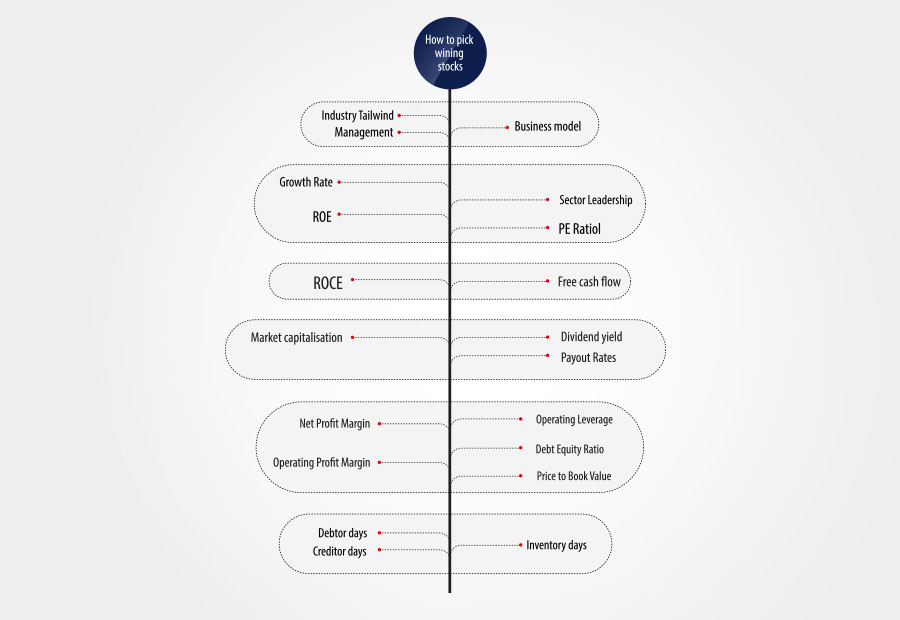 is as important as AVOIDING CERTAIN STOCKS..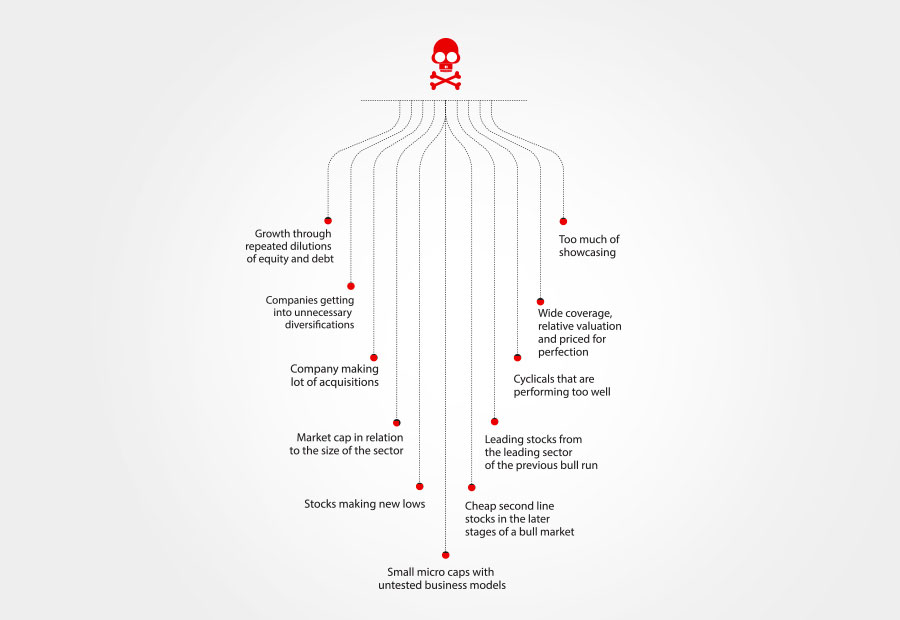 ---
Growth with high RoE is a potent combination. A high RoE indicates that the growth can be self sustaining without repeated capital dilutions. Moreover, the RoE also indicates the level of efficiency with which the business is being run (net profit ratio) or under which the sector dynamics (asset turnover) are placed.
---
We don't partner crooks no matter how remunerative the commercials might seem. However, BOTH THE MANAGEMENT AND BUSINESS DYNAMICS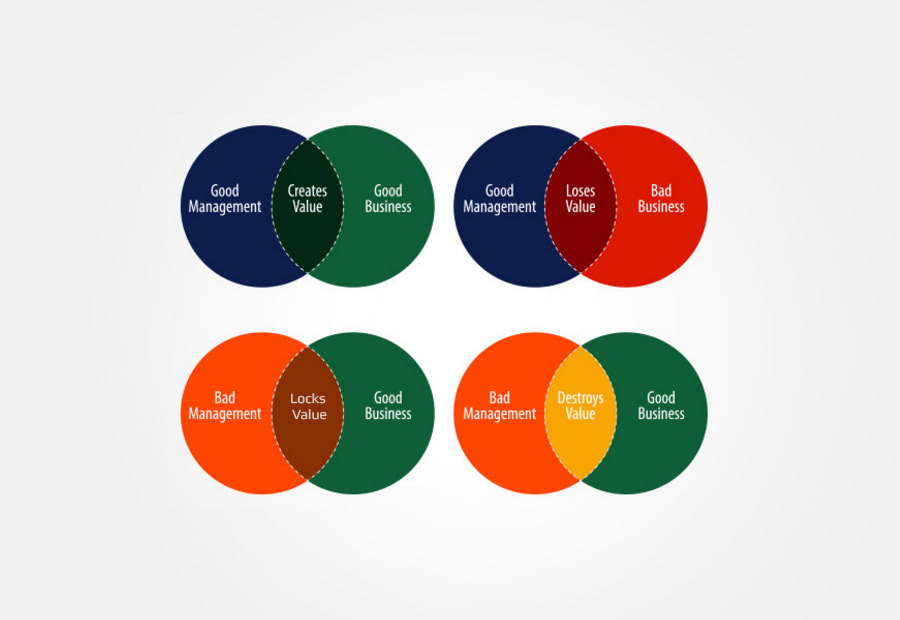 are important for an investor to make money.
---
Even though big isn't ugly for us small does remain beautiful. Though an entire portfolio cannot be set up based on small caps the underlying objective would be to focus on smaller capitalized companies.
---
High growth with free cash flow is desired but isn't the only yardstick on which investments will be based. The differentiating factor between a free cash and a negative cash flow company is the urgency with which an investor has to exit the stock (WHEN TO SELL A STOCK) once growth slows down. Negative cash flow companies need immediate attention during adverse times whereas for free cash flow companies the reaction time could be a little longer.
---
We like to see dividends as a statement of intent and not for the cash that comes into our bank account. Dividends and taxes are compulsory payments and indicates that profits are for real because no one pays real cash on fake profits.

A giraffe with a long neck cannot become a cheetah with black spots. Keeping this in mind the past operating history of a company is an important indicator of what the future could be. In some cases there is a catalyst that initiates the change. Such catalysts could either be infusion of new management bandwidth, changing business dynamics or any other factor which could convince us that the future would be better from the past.

While the above holds true for most of the cases investing is less of a formula driven exercise but more of a feel based endeavor. Hence there would be times where the journey will take a slightly different path as long as the predictability of the destination remains intact.